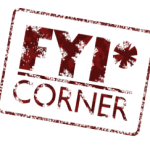 FYI
No permit for shutters could be headache for homeowner
Owner of Gibraltar Title, Board-certified real estate lawyer Gary M. Singer writes about the housing market in the Sun Sentinel each Monday.
Q: I had shutters installed after Hurricane Wilma, but the guy who did the work did not get a permit. What are the consequences for me now, if any? – Lynn
A: You are right to be concerned and should get this resolved before it becomes a problem. The permitting process is about much more than just paying money to your local government. After you get a permit from the building department, your city inspector will make sure that the work was performed according to the minimum standards required by your building code. The point of this is to keep you safe. If your hurricane shutters were not properly installed, they could fail when you need them the most. Also, when you make a claim for damage, your insurance company may use this issue as a reason to deny your coverage.
It also may be an issue when you eventually try to sell your house. A savvy buyer will check to make sure the shutters were properly permitted. He or she may use the lack of a permit to back out of the deal or ask you to resolve the issue before closing. Also, your city code department may notice the shutters while touring neighborhoods and could fine you and make you fix or remove the shutters.
To get ahead of the situation, hire a contractor to open a new permit and fix any deficiencies. If there are any changes, have the building inspector approve the work. Because this is relatively common, you should be able to find a contractor specializing in solving this type of problem.